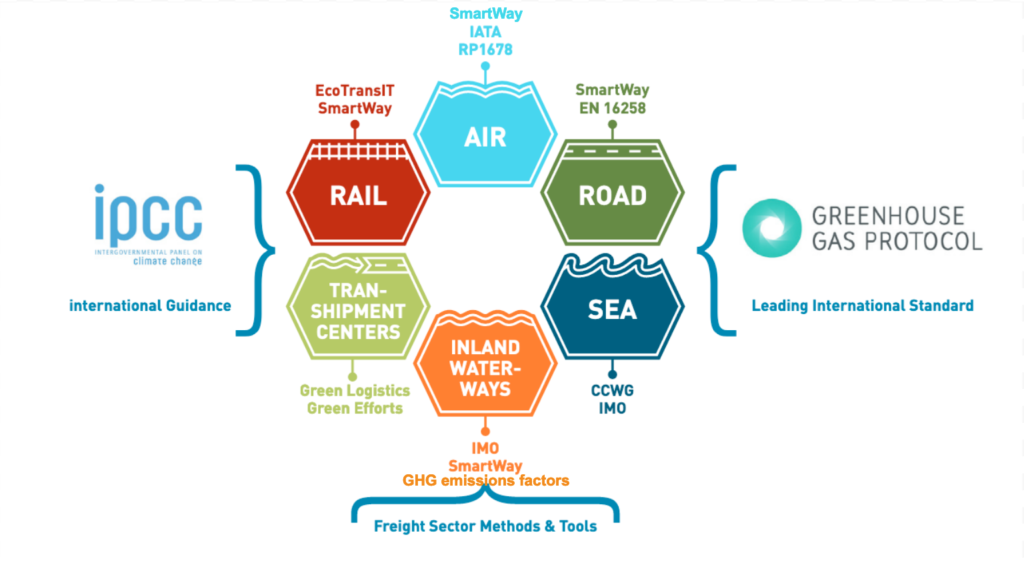 What Does SFC and GLEC Accreditation Mean in Global Trade
With so much attention directed at sustainability and eco-friendly trends within the shipping and transportation industry, more and more people are learning about the Smart Freight Centre. The impact of carbon emissions and transportation monitoring on the industry is undeniable. Environmentally conscious consumers are willing to spend more, adjust their buying trends, and change their personal habits. The focus on embracing GLEC framework guidelines and policies is instrumental in today's current market.
Embracing Changes and Understanding the Shifting Tide of Global Trade
The Smart Freight Centre is committed to this goal and is a recognised leader in monitoring high global trade volume growth, shipping processes, procedures, disruption, and more for 2022 and beyond. The current market instability and recovery levels have presented a unique set of challenges. This includes capacity crunches, container shortages, massive backlogs, month-long delays, and other disruptions affecting shipping times, fuel use, and emission levels. To survive these highly volatile and competitive markets, shippers and carriers can turn to The Smart Freight Centre for guidelines, including GLEC framework accreditation and GHG emissions policies.
What Is the Smart Freight Center?
The Smart Freight Centre (SFC) was established in 2013 to help global trade and shipping companies improve routes and operations. It is set as a worldwide non-profit organization whose primary goal is to help guide the global freight sector to make it more productive, efficient, and environmentally sustainable. SFC remains dedicated to reducing carbon emissions, pollution, and fuel waste across the global market industry. The ultimate goal is to lower CO2 emissions from sea freight and build a cleaner and more sustainable freight chain.
What Is GLEC Accreditation?
Tracking greenhouse gas emissions and pollution across different modes of transport, including freight and ocean transport modes, can feel like comparing apples with oranges. For this reason, the Global Logistics Emissions Council established the GLEC Framework. This guideline sets the only globally recognised methodology for unformed tracking and measuring CO2 and other emissions within a multi-modal supply chain. The overall purpose of the GLEC Framework and accreditation is to help fuel decisions and steer trends with sustainability in mind.
Understanding CO2 Equivalent Estimates
The Smart Freight Centre focuses on monitoring CO2 levels. It accomplishes this by implementing a CO2 equivalent measurement designed to compare and aggregate data points. Through this analysis and application process, the impact on global warming of all greenhouse gas (GHG) can be tracked across the supply chain. These gases include toxic pollutants such as nitrous oxide (N2O), methane (CH4), and perfluorocarbons
This is especially true since experts are now estimating, as highlighted by IHS Markit, that "the contraction of global merchandise trade in 2020 to USD 17,921 billion or -5.5% year-on-year. In terms of volumes, GTAS Forecasting estimates a contraction of global trade in 2020 to 13.94 billion metric tons or by -4.2% year-on-year." The CO2 equivalent estimates are set to measure the 100-year global warming potential of GHG. The goal is to adhere to GLEC guidelines and frameworks.
Secure Accreditation and Global Trade Insights With Real-Time Data and Insights From SeaRoutes Emissions Tracking API
Global trade has reached and surpassed pre-pandemic economic levels the growth rates have seen peaks, declines, and smaller rises over the last few months. All of this increased demand means more cargo ships in the water and higher emissions This, in turn, means more work for the Smart Freight Centre and similar organizations that reduce global emissions from ocean freight. The current focus on greener transportation for logistics managers, sustainable shippers, and green carriers raises many questions. Why do we need to track emissions? Why do shippers want lower emissions? What benefits are provided with the GLEC Framework and accreditation? These questions and more can be answered with guidance from accredited industry experts. Contact Searoutes today for a demo and to learn more.