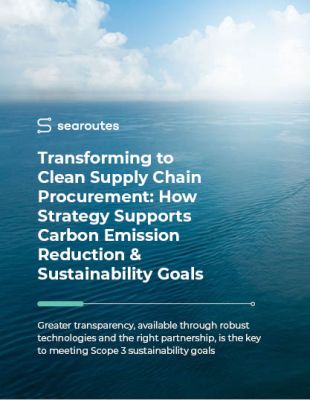 Transforming to Clean Supply Chain Procurement: How Strategy Supports Carbon Emission Reduction & Sustainability Goals
Accurate measuring and reporting on carbon emissions and supply chain sustainability may be a complex undertaking, but Searoutes strives to simplify the process. Searoutes provides carbon emissions visibility solutions for shippers, freight forwarders, and BCOs. With advanced modeling methodologies and proprietary algorithms provided through our API, we help companies understand their plan of action toward sustainability and reducing carbon emissions for all modes of transport, including ocean, inland waterways, air, rail, and road. 
We're diving into the options of methodologies and why there is a clear winner on how to approach carbon emissions data. Learn all this plus three steps to a strategic approach to freight procurement by downloading  this white paper.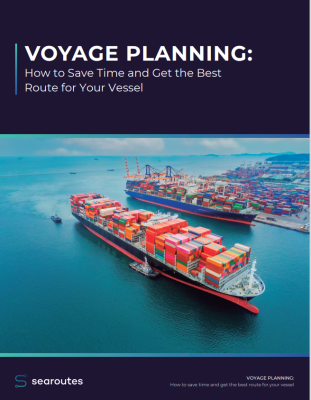 Voyage Planning: How to Save Time and Get the Best Route for Your Vessel
Voyage planning is an important aspect of the ship route optimization to better monitor the voyage and the vessel position along the route considering the depth, channels, straits, tides and current, weather
etc. To get the best voyage planning, a lot of information has to be considered from various sources (Charterers, company, old voyages etc.) and International publications (Admiralty Publications). But also vessels parameters (draft, beam, length, air-draft), Piracy area, SECA area, PSSA, recommended route, distance from shore, depth of water, current direction, weather, navigational hazards, TSS, national and international regulations etc. to plot the safest, shortest navigable route and to meet the charterer's requirements of laycan.

With so many things to consider, it can be difficult to manage. This information-packed e-book will help you navigate.