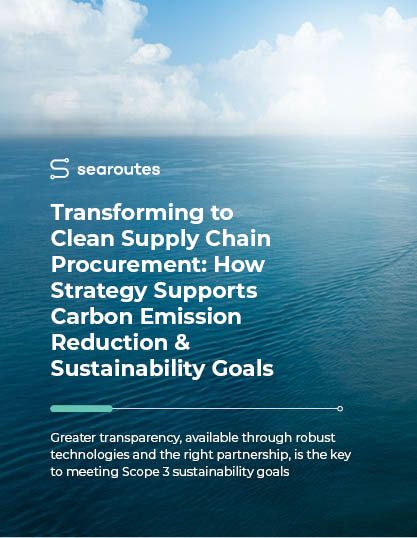 Enter your information below to access this white paper.
---
Get Steps to a Clear Strategy in This White Paper
Accurate measuring and reporting on carbon emissions and supply chain sustainability may be a complex undertaking, but Searoutes strives to simplify the process. Searoutes provides carbon emissions visibility solutions for shippers, freight forwarders, and BCOs. With advanced modeling methodologies and proprietary algorithms provided through our API, we help companies understand their plan of action toward sustainability and reducing carbon emissions for all modes of transport, including ocean, inland waterways, air, rail, and road. 
We're diving into the options of methodologies and why there is a clear winner on how to approach carbon emissions data. Learn all this plus three steps to a strategic approach to freight procurement by downloading our latest white paper: Transforming to Clean Supply Chain Procurement: How Strategy Supports Carbon Emission Reduction & Sustainability Goals.