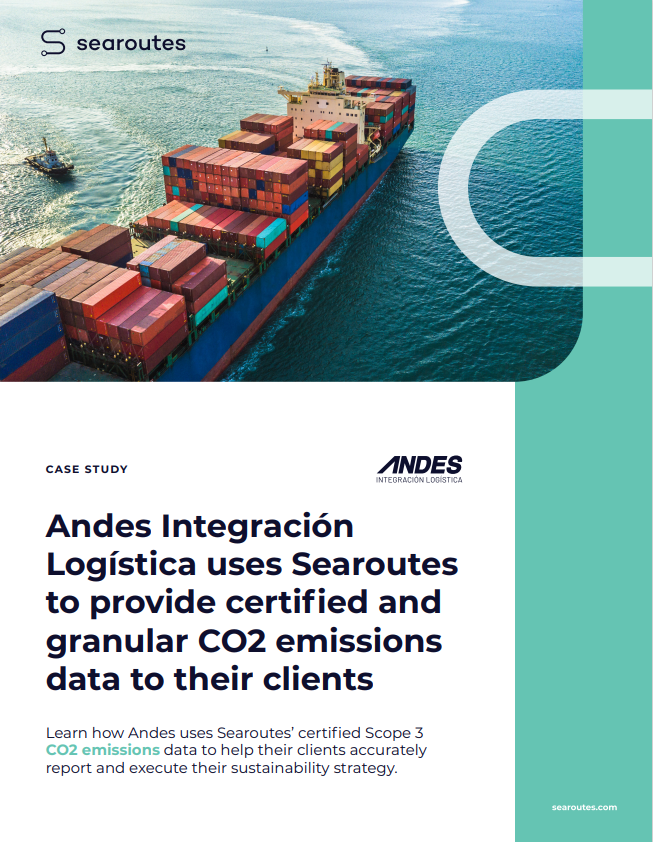 Andes Integración Logística uses Searoutes to Provide Certified and Granular CO2 Emissions Data to Their Clients
Andes Integracion Logística is an expert in International Cargo Shipping, by Sea, Air and Land. Its twelve years' experience operating, allows Andes to apply their brand in favor of its clients through their services.
As one of the leading logistics providers in Latin America, Andes has committed to its responsibility towards sustainability: setting a green corporate strategy and partnering with its customers to help understand and actively reduce Co2 emissions.
Learn how Andes uses Searoutes' certified Scope 3 CO2 emissions data to help their clients accurately report and execute their sustainability strategy.