🔈 Catch up on our latest webinar on the integration of Searoutes' Vessel API with LuxSpace's OrbitSailor here
Gain control of your carbon emissions.
Searoutes leverages modern algorithms & datasets to go beyond the standard methodologies. We provide CO2 emissions for transport, and powerful routing engines, that accurately match the services operated by the carriers.
We get up every morning to help make freight transportation more efficient. We are convinced reducing GHG emissions in the logistics is an operational problem. So we help shippers, freight forwarders and carriers identify the better routes.
Searoutes is an API first company, which means we empower many to build the tools they need for a more efficient supply chain.
Finding the 

Greener 
Routes
Searoutes is committed to making freight transportation and decarbonation work together for a greener and more sustainable international trade.
We aim at helping shippers, BCOs, forwarders and carriers identify the greener routes to reduce their transport carbon footprint, all modes. We have developed custom routing algorithms, and leverage enormous amounts of data to provide accurate carbon emissions and find the most efficient routes.
Carl Lauron, Founder & CEO of BuyCo
"Searoutes seduced us with its serious and pragmatic approach to calculating CO2 emissions. The integration of the Searoutes API now allows BuyCo's customers to fulfill their reporting obligations by analyzing the carbon dioxide emissions of their past transports. Our customers will also soon be able to benefit from the information on estimated CO2 emissions as an additional criterion when making their booking request to a shipping company through our platform, which no solution previously allowed."

Frédéric Obala, CD&TO at CEVA
"The growing stakes of CO2, a strategic imperative for Ceva Logistics and the CMA CGM Group, lead us to be ever more agile. The flexibility of the partnership with Searoutes reinforces our ability to develop products even more quickly with functionalities such as deep-learning algorithms, which are essential for the control of our carbon footprint"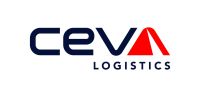 Christian Plum – BunkerMetric Co-Founder
"Our service is based all around an API distance tool. It was essential for us to collaborate with an accurate and reliable API solution to provide our customers with the best bunker ports alternatives. "

Grant Mc Intosh – V.Ship Product Owner
" We had no idea of the weather impact on our vessels when they were undergoing a sea passage. We were blind to the environmental factor, that's where the Searoutes solution fits our requirements. "
---