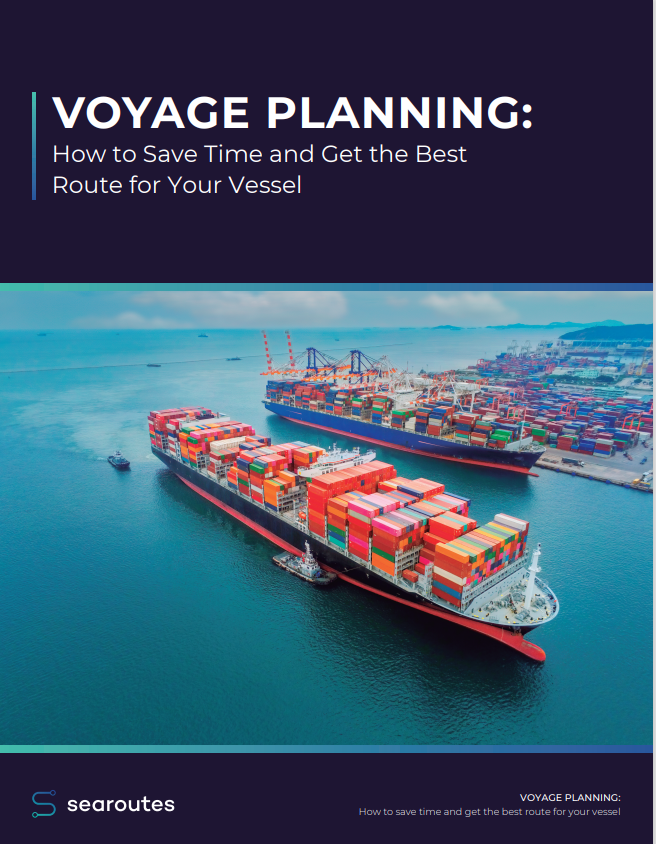 Enter your information below to access this e-book.
---
Navigate Voyage Planning Like a Pro With This E-book
Voyage planning is an important aspect of the ship route optimization to better monitor the voyage and the vessel position along the route considering the depth, channels, straits, tides and current, weather
etc. To get the best voyage planning, a lot of information has to be considered from various sources (Charterers, company, old voyages etc.) and International publications (Admiralty Publications). But also vessels parameters (draft, beam, length, air-draft), Piracy area, SECA area, PSSA, recommended route, distance from shore, depth of water, current direction, weather, navigational hazards, TSS, national and international regulations etc. to plot the safest, shortest navigable route and to meet the charterer's requirements of laycan.

With so many things to consider, it can be difficult to manage. This information-packed e-book will help you navigate.