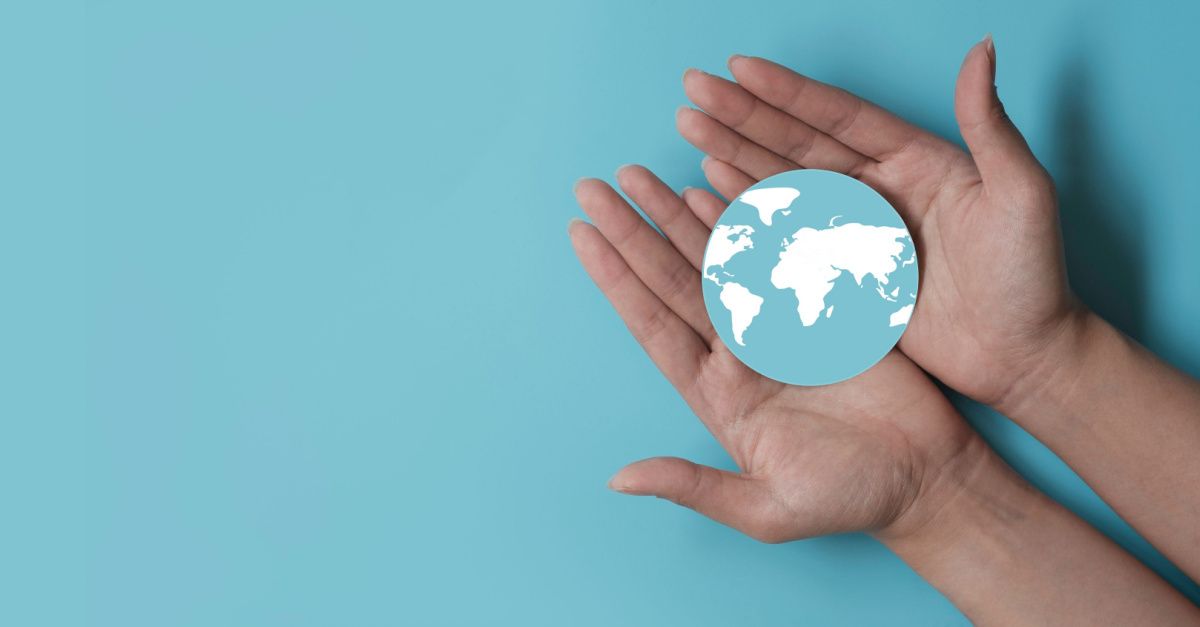 SURVEY RESULTS: BREAKING DOWN THE BARRIERS TO CORPORATE CLIMATE ACTION
Oliver Wyman recently conducted a survey in partnership with Climate Group that asked climate practitioners about their most significant barriers to progress in reducing their carbon footprint. The most common response was the ability to measure and reduce Scope 3 emissions up and down the supply chain. Further down the list of responses was the difficulty convincing supply chain leaders of the importance of carbon emission reduction. (Here is a summary of the survey results.)
The various obstacles listed lead to the question, "How do climate practitioners take their emissions goals and create a plan they can implement within their organizations?" It's difficult enough to reach the point of total commitment to these goals that planning a course of action shouldn't be the part with the most friction. Reducing emissions can go from a huge task to simplified and broken down into attainable steps with the right approach.
THE BIGGEST BARRIERS TO REDUCING CARBON EMISSIONS
While it might have been a different story a decade ago, many organizations today recognize the growing importance of efforts to reduce carbon emissions.
However, Oliver Wyman's survey did reveal a few responses related to difficulty getting others on board with going green. Out of over 150 responses, 31% fell into the category of a "commitment barrier," where the survey respondent said carbon emissions were not prioritized by leadership, peers within the industry, or customers.
However, the biggest barrier shown in the survey wasn't companies' lack of commitment. The remaining 69% of responses were categorized as a "doing barrier" to the organizations' moving forward with their goals. The most common issue is not convincing others to believe in the cause. It's that, in practice, it is actually more difficult for organizations to act on that commitment.
HOW SHOULD ORGANIZATIONS BREAK DOWN THESE BARRIERS?
Often, procrastination on a personal level is due to a need for more clarity. In James Clear's book Atomic Habits, he explains that people frequently encounter an obstacle to change that they think is a lack of motivation when it is, in fact, a lack of clarity. His first of four Laws of Behavior Change is to "make it obvious." By gaining clarity or making the steps obvious, people are better equipped to take action.
The same applies to organizations looking to reach their goals, in this case, reducing their carbon footprint. As a giant task, it seems unattainable. Organizations need clarity through an actionable plan.
The survey responses in the category of taking action included: "measuring and reducing Scope 3 emissions up/down the supply chain," "significant levels of upfront cost and difficulty in creating a financial business case," and "business struggling to scale decarbonization initiatives."
Measuring Scope 3 emissions, creating a financial case for the cost, and scaling — these are the action roadblocks. Without a clear plan, an organization is less likely to stay on track toward its goals.
HOW DO ORGANIZATIONS TAKE ACTION TOWARD CARBON EMISSION REDUCTION?
The "how" part of tackling emissions reduction starts with having the ability to collect accurate data. It's not uncommon for data providers to use averages — for distance, speed, and vessel type — for reaching an average CO2 emission calculation. The problem with this is it can hide a significant amount of variation within that data set and lead to poor decisions, because those decisions are not based on accurate data, only a rounded representation of the data. This is not a good foundation for clarity.
Secondly, a plan is necessary to take this data and move forward after accurate reporting. Clarity is needed here too, and the data, unique to each organization, will indicate the direction to take the plan to achieve results, depending on the weaknesses and opportunities uncovered. The third component is continued monitoring to ensure the organization is staying on track and identify the next area to make adjustments to for continuing to see better results.
All three components are important, but it all builds on quality, accurate data. Without this, there is no plan to develop, or at least not one backed by specific data, to lead to success.
With the approach of providing accuracy, not averages, Searoutes offers an easy-to-implement API to capture, measure, and analyze Scope 3 emissions from transportation providers, giving corporations the insights they need to make plans and data-driven decisions. With this, corporations can achieve real progress in reducing emissions by having complete visibility into those emissions for major ocean trade lanes, road freight moves, and other data.This methodology of data modeling by Searoutes ensures a high level of accuracy. It gives confidence to stakeholders that they are making the best decisions toward reducing emissions in the supply chain. Schedule a demo with Searoutes today to learn more about overcoming your obstacles to carbon emissions progress.