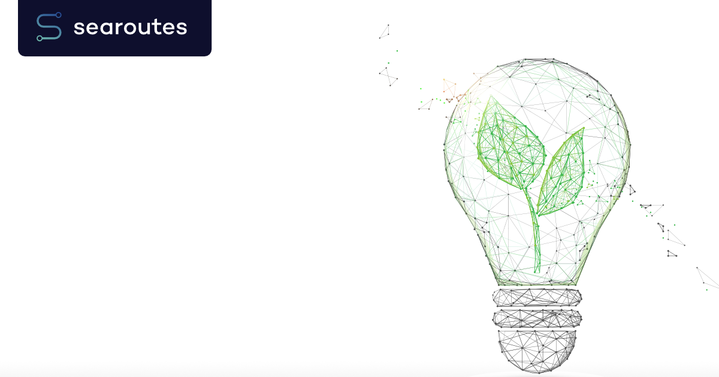 THE VALUE OF SEAROUTES: THE POWER TO REDUCE YOUR CARBON EMISSIONS

Shippers, BCOs, and freight forwarders have a growing list of reasons to take action to reduce their carbon emissions. According to the International Energy Agency (IEA), 8% of global CO2 emissions can be attributed to freight transportation, and projections indicate maritime freight will triple by 2050, totaling 8 billion tons of CO2 from freight transport each year. In the pursuit of sustainability, Searoutes is helping organizations gain control of their logistics carbon footprint.
BETTER EMISSIONS DATA = MORE ACCURATE RESULTS
With proprietary algorithms and an API solution making better data more accessible, Searoutes informs decisions for organizations at any stage in their carbon reduction strategy.
Report accurate emissions with granular, GLEC-accredited, modeled data.
Plan your CO2 risk with complete schedules, fleets, and routing information.
Improve in line with your target with calibrated predictive analytics based on your history.
THE VALUE OF SEAROUTES
Searoutes provides the data methodology and analytics to find optimal, CO2-efficient routes door-to-door for any mode.
MODELED DATA
Go beyond reporting with the high accuracy and precision of calibrated models compared to default data.
INTERNATIONALLY ACCREDITED
Searoutes is the only provider accredited by the Smart Freight Centre delivering CO2 emissions per ton and TEU for all modes of transport.
API-FIRST APPROACH
Our cutting-edge, developer-first approach provides operational uptime of over 99.9%.
FAST AND FLEXIBLE DEPLOYMENT
No option to integrate via API? We make it easy by handling data calculations for you.
CO2 CALCULATOR
Our app provides emissions figures for any given shipment and a comparison of routing and modal options.
GAIN CONTROL OF YOUR CARBON EMISSIONS