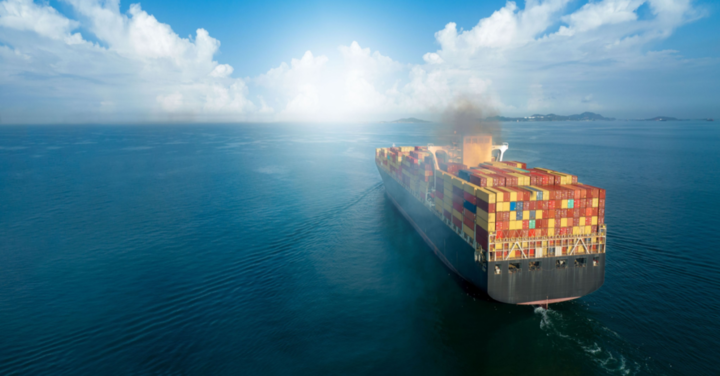 Decarbonizing Ocean Container Transport: Smart Freight Centre Publishes 2021 Clean Cargo Global Average GHG Emission Intensities
The Smart Freight Centre, an international non-profit that reports on and works to reduce emissions from freight transport, has published its annual emissions intensities report for 2021. The report is curated as part of the Clean Cargo initiative, which seeks to track total emissions arising from ocean container transport, and tracking that information is imperative to the ongoing decarbonization efforts worldwide. Decarbonizing ocean container transport is an undertaking that means all BCOs, forwarders, and vessel operators must report their emissions data and work to drive it into retreat. Container tracking to find out where cargo is at any point of the journey is in high demand, but now the industry is keen to track carbon emissions as well. This initiative includes tracking and actively optimizing all movements to minimize the total carbon emissions. The untrained eye might see the data from the new report as simple evidence that emissions are increasing; however, a closer examination reveals much more about the efficacy of decarbonization throughout the industry. Let's take a closer look at the Clean Cargo Initiative, why decarbonization is important, and how the everyday BCO or forwarder can work toward reducing the global emissions problem.
What Is the Clean Cargo Initiative?
The initiative provides a snapshot of total emissions based on a 70% vessel capacity utilization factor. Across all trade lanes, emissions for dry freight stood at 74.4 grams of carbon dioxide equivalent per twenty-foot equivalent unit-kilometer (gCO2e/TEU-km). Refrigerated containers resulted in more emissions, hitting 138.3 gCO2e/TEU-km. Such intensities are also calculated based on 3,737 vessels analyzed. It's also important to note that the total emissions for both dry and refrigerated container transport are trending upward, rising from a dry value of 70.6 gCO2e/TEU-km and a refrigerated value of 123.5 gCO2e/TEU-km in 2018. However, the number of vessels analyzed for 2018 was 3,275. That means 14% more vessels were analyzed in the 2021 data compared to 2018.
Using that same 14% increase would have generally resulted in an 80.5 and 140.73 gCO2e/TEU-km expected increase in dry and refrigerated emissions for 2021. In other words, the actual emissions, while higher than in recent years, are lower than in 2018, considering the increase in the number of vessels analyzed in the Clean Cargo initiative.
Why Decarbonization Is Important
Decarbonization has been a hot-button topic for many years. However, the decarbonization meaning seems to be evolving into a more fact-based approach rather than an archaic assumption of emissions calculations based on averages and insufficient data. According to an International Maritime Organization report from November 2021, decarbonization is imperative to overcoming the severe impact on climate. Further, world leaders are actively pursuing investments in renewable energy and port infrastructure. Still, many in logistics misunderstand of how to track and report emissions data.
How Can Supply Chain Professionals Calculate and Report Emissions Data More Effectively?
The simple reality of emissions calculations is that ocean transport is unique. There isn't always a clearly defined path, and other factors, such as the weather, could impact a vessel's planned route. Further, tracking emissions data means knowing the actual capacity utilization of each vessel, the CO2 output for that vessel across all possible capacity utilization values, and aggregating the data correctly. Unfortunately, the traditional approach to emissions reporting means that BCOs and freight forwarders may lack the insight or ability to manage the data and identify their actual emissions in the value chain.
Also, carriers already track emissions data, which ensures adherence to global emissions management standards. However, the issue of decarbonizing ocean transport becomes, "how does the carbonization process truly begin to make a meaningful impact?" The answer lies in better calculations to know actual, specific emissions values and whether those values are being double reported. After all, both the carrier and the freight forwarder may report emissions values, but if they're doubled, the total global emissions may be slightly lower than what the sum of the supply chain assumes. Therefore, the onus of tracking, reporting, and optimizing all legs of transportation, well beyond the actual ocean transport, depends on accurate data, timely review, and proper reporting of total emissions.
How Can Today's Supply Chain Orgs Better Manage Emissions?
NVOCCs and BCOs focus on transport, not necessarily emissions, and more organizations are turning to expert third parties, including Searoutes, to track actual emissions better. However, there is a hodge-podge of companies coming out of the woodwork with claims of better emissions tracking, and to their credit, many have secured strong venture capitalism interest. Yet, the problem remains; how do the actual calculations stack up, and will these organizations have the boots-on-the-ground experience to understand the nuances of transporting goods around the globe? That's where Searoutes adds the most value—from its history and people who understand where emissions arise and can help each company optimize its networks to drive emissions even further into retreat. In addition, Searoutes is accredited by the Smart Freight Centre and has an established history as both an emissions data expert and optimization partner in emissions management. Connect with the experts at Searoutes to get started today.